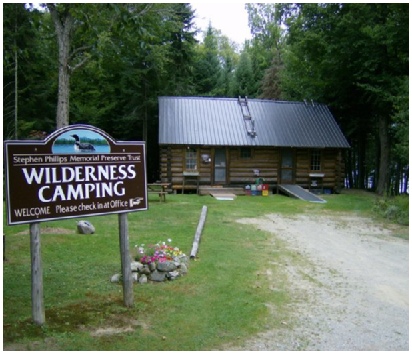 Welcome to Wilderness Camping!
67 waterfront campsites including mainland, Students Island, Toothaker Island and Western Shore.
6,000+ acres of
preserved land on
Mooselookmeguntic Lake
Located in the Western Mountains of Maine in the Rangeley Lakes Region


View of Mooselookmeguntic Lake from the Height of the Land scenic area
Stephen Phillips Memorial Preserve
PO Box 21
Oquossoc, ME 04964
207-864-2003
(Seasonal: May-September)
Get away from the everyday craziness of the world and escape to a beautiful, rustic camping experience…
No Electricity
No Showers
No RV's
Because sometimes it's not what you have but what you don't have!
FYI Scam Alert: We do NOT take any credit card payments online, for any reason. We do not have that ability.
Therefore, if you are being asked for your credit card info, it is NOT us and you are being scammed.
Note: Local wood is preferred this year as the Brown Tail Moth is in areas of Maine & we don't want it here.
Please see Rates & Policies for updated changes.